1
« on: November 18, 2023, 04:32:09 PM »
I've got Max, who used to be a member on here, to make me a stainless steel linkage rod for the 500/550F carbs. The original ones as we all know tend to rust and pit for fun. In the past I've had a few hard chromed and that works well but whilst the first ones I had done cost me about £25 each the last 2 cost me £65 each. I spotted some stainless steel one being made in the USA a few months ago but after contacting the seller to enquire about the cost of making me 6 the first thing he did was increase the price, that didn't sit well with me so I declined that offer.
As I said I then contacted Max to see if he could make a few, with the idea being to fit them in carbs I'll be restoring and selling and also in case any other members wanted one. With Max no longer being on the site I thought I'd see about becoming his go between, he sells them to me and I sell them onwards to members. I may also be doing the 400 clutch basket rubbers as well in case you were wondering, he's just waiting on some more Viton to arrive to make some more.
Anyway, Max sent me a pic yesterday of the new rod and the original I'd sent to him for him to copy. I'll test the new one to see how it fits etc and if it's ok I'll order a few more but maybe after Xmas to defray the cost during what is an expensive season for most
Here's how they look.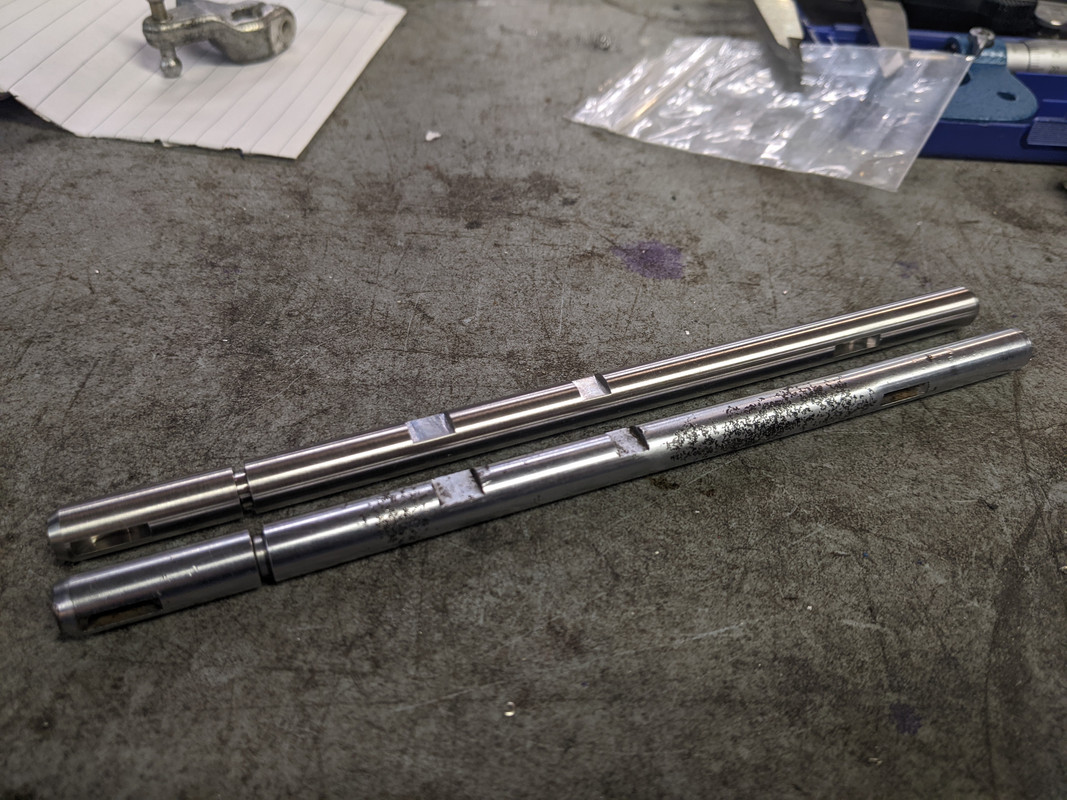 If you're interested in one let me know so I know how many to order made. Cost will be approx £45 plus P&P onwards, say £2.